GOING BEYOND OUR HOGS' BASIC NEEDS
We know that hogs need more than food and water. Little extras add up to make a big difference in their lives. We're raising them to higher standards by giving them what they want and need, with forward-thinking initiatives.
We produce premium pork for those who want the best meat at a reasonable price. Taste it for yourself, and enjoy!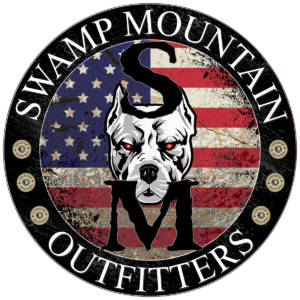 HUNTING AND HOG ERADICATION SERVICES
Swamp Mountain outfitters is a privately owned hunting and hog eradication service located in Tampa, Florida.  We are fully insured to trap and catch Feral Hogs which are becoming a huge problem throughout Florida. Not only are they dangerous animals but they are very destructive.
We use Dogo Argentinos and Jagd Terriers to catch and hold the quarry until they relinquish them to us. We are a registered Feral Swine Dealer and can legally transport live feral hogs within the state of Florida. The Feral Hogs or Wild Pigs can be kept for your barbecuing pleasure or we can take them.
Our services include:
Feral hog eradication
Feral hog trapping