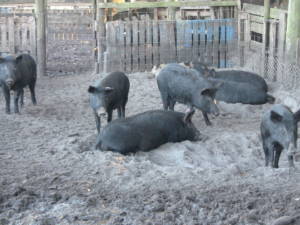 TRAPPED AND QUARANTINED
All of our caught hogs are quarantined for a period of time. They are deloused, dewormed and checked for any other problems.
What is the purpose of quarantine:
To prevent transmission of disease from a new pig to a resident pig.
To allow for better observation of new pigs.
To identify disease, behavioral issues, nutritional issues in new pigs.