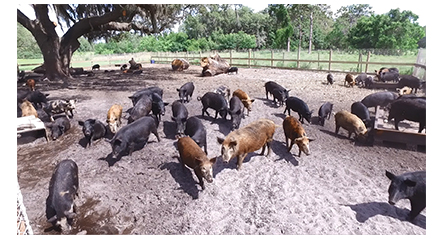 OUR HOGS ARE RAISED 100% NATURALLY
Our hogs are free of hormones, animal by products or steroids and given a strict diet of locally grown produce. We're committed to caring for the hogs we depend on responsibly. That means no added hormones, no added steroids, and using antibiotics only when needed and prescribed by a veterinarian.
Our hogs are fed a carefully balanced diet, a vital component in the production of lean, wholesome pork.